Welcome to Heemskerk Flowers
Wholesaler in flowers and plants
One-stop-shop for flowers, plants and florist supplies
Innovation and sustainability
Our giant assortment exists of cut flowers, plants, decoration materials and all florist supplies you need. With our sophisticated transport system, we can deliver to you anywhere in the world. Quickly and efficiently! Because of our personal contact with clients our specialist know what you need and can tell you all about the products. Contact us and become a client as well!

A picture is worth a thousand words
With latest technology we aim to process all our orders fast and free of errors, with sustainability kept in mind. The lastest addition in our constant growing and improving network is the so called vision picking. With the use of augmented reality, we no longer have to use order lists, stickers and any other materials during our picking process and at the same time we improve processing speed and have an extra check to keep out errors. Check out the video to see it in action!
While we are MPS Florimark and ISO 9001:2015 accredited and our systems are developed to work most efficient and with the least amount of resources. We also offer a wide variety of flowers and plants that are growed in a sustainable way. With our webshop filters you can easily select the most sustainable products for your business, so we can all help to keep nature in shape. Our buyers are always looking to add more growers that grow sustainably to our florist platform. If you are one, please don't hesitate to contact us.
Wholesale flowers and plants
Heemskerk Flowers started in 1961 as a wholesaler of flowers and plants. The online flower trade started in 1999. Our vision is to serve customers happily through passion and innovation. As a flower wholesaler, we want to distinguish ourselves through professionalism, flexibility, quality and sustainability.
Flowers are my passion. While completing my HEAO study, I soon found out what I wanted to do after my study. I used to have no idea, but when I was developing a software program during my graduation internship, a light bulb went off in my head. I want to apply this in the flower and plant sector. An online purchasing platform for florists. Since then we have not stopped innovating. We use state-of-the-art material and equipment not only in the cash & carry but also online to help our customers in an efficient and user-friendly way.
Bert Heemskerk jr.
Innovation and Passion
Flower wholesaler Heemskerk Flowers opts for innovation and passion. We offer a personalized offer for everyone. To offer the best possible prices, we have account managers with enormous product knowledge and years of experience. With our internal dealer room where our buyers buy the best quality flowers and plants day in , day out, we can offer the best price and deliver a designated service.
Flowerfriends
In addition to delivering fresh flowers from the grower to the florist, we have a platform with the community platform Flowerfriends to inspire florists and stylists from all over the world with flowers from Holland.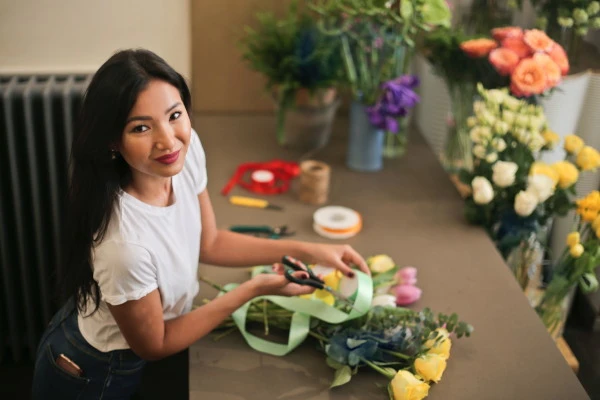 I have been buying from Heemskerk Flowers since 2009, for the whole time I have had the same account manager, he understands me and what my business needs, and always strives to give the best customer care, this is critically important to me. The web shop is clear logical and easy to use, open 24/7 for my convenience and is regularly updated to give me the customer the best experience in buying flowers quickly and easily. The wide choice of products stocked allows me to always have something different or unusual in my shop, and also buying for specific orders easily. The freshness and quality is excellent, which is essential as one of the main reasons I get such high repeat business is because of this. The whole experience of Heemskerk, from buying, to receiving the product is easy, convenient and what is needed for running a busy florist shop.
The ability to communicate effectively with colleagues is essential what matter industry you work in. I am a florist for 20 years and I can say that Heemskerk flowers is a five star service. Their friendliness, the clarity and concision that every order is attached to is what makes them stand out of the competition. All products are being properly packed and shipped making sure every time I receive all flowers in their original state, retaining the actual quality of the flowers. They are to be highly recommended by us on an overall basis of their products and the promptness of their service.
Having already a great cooperation with you personally and the company in general and especially after receiving our last two orders for Valentine's week, we would like to thank you for taking care of our goods.
It is very important for us to trust our suppliers and even if you are always be very careful, it was a huge surprise to receive that fresh and beautiful flowers for Valentine's day when all the previous years we had big problems.
We appreciate your help and your premium services especially during these difficult times the trade faces.
Keep up the great job!
Purchasing flowers from the specialist: choose from our wide range!
The price-quality ratio is very good at wholesale Heemskerk Flowers. We offer a wide range and a huge number of products, which are supplied fresh daily. With wholesale cut flowers Heemskerk Flowers from Rijnsburg you have the convenience of everything under one roof. A one-stop shop! For example, we sell:
• Packaging materials - foil and wrapping paper
Buy flowers at the wholesaler
You can order 24/7 at Heemskerk Flowers. Do you want the flowers, plants and accessories delivered? We have a fast and reliable delivery, five days a week coinciding with the Dutch auction days (depending on UK location).
Order easily in the webshop
At Heemskerk Flowers we are one of the first to sell flowers and plants online. We are experienced as a result and know exactly what works and what does not. The technology has undergone recently enormous developments and of course we have not lagged behind. Request an account using the form or log in and easily order flowers and plants in our webshop.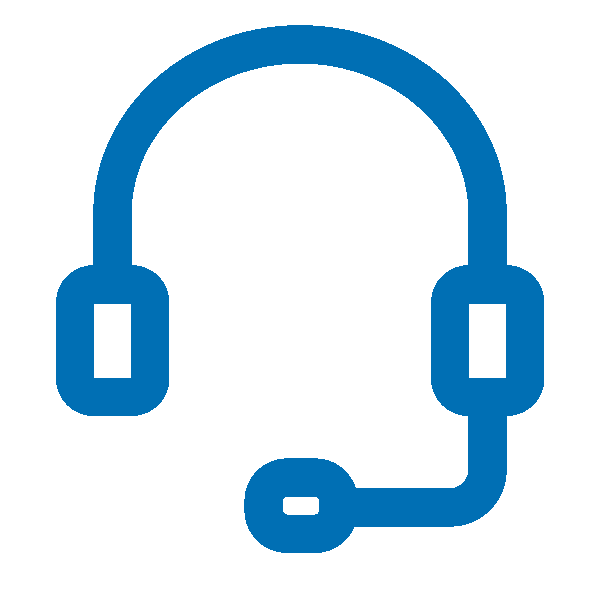 Curious about the possibilities?
Do you want to buy flowers from a wholesaler? Or do you want to know what we can do for you as a flower wholesaler? You can easily contact us via telephone number +31 71 40 98 100 or send an e-mail to info@heemskerkflowers.com